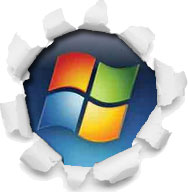 Microsoft Access ADP
Access Data Project
Microsoft Access provides a special format for working directly with SQL Server databases. This format is called an ADP - or Access Data Project. This format allows you to connect directly to a Microsoft SQL Server Database, but still have the powerful Access Form and Report capability in building a front end application.
The Access Experts at WSI have much experience working with Access ADP's. Even if you have already started to develop your ADP, we can still help out. If you get stuck on how to setup a form or how to setup a report or simply just want your existing ADP reviewed to make sure it is as effecient as possible, we can help. ADP Design can be challenging and frustrating, so please Contact us today to get started on Access Database ADP Design and we'll help get you on the path to success!
Contact us today to get started on working with an Access ADP!
Beginning in Microsoft Access 2013, support for the ADP format was removed from Access. Your options are to continue using an older version of Access (Access 2010 or before) or convert your application to the accdb or mdb format. If you would like to convert your ADP, please contact us to discuss your options.
Contact us today to get started on converting your Access ADP!